Dr. Csaba Balázsi, scientific advisor of the Institute of Technical Physics and Materials Science, ELKH Centre for Energy Research was elected as Academician of the World Academy of Ceramics " for outstanding contributions to ceramic science for applications ranging from engineering to biomedical fields and his outstanding efforts in collaboration and outreach for the ceramic community".
The formal induction ceremony held in Perugia (Italy) during the Inaugural Session of CIMTEC 2022 on June 21, 2022.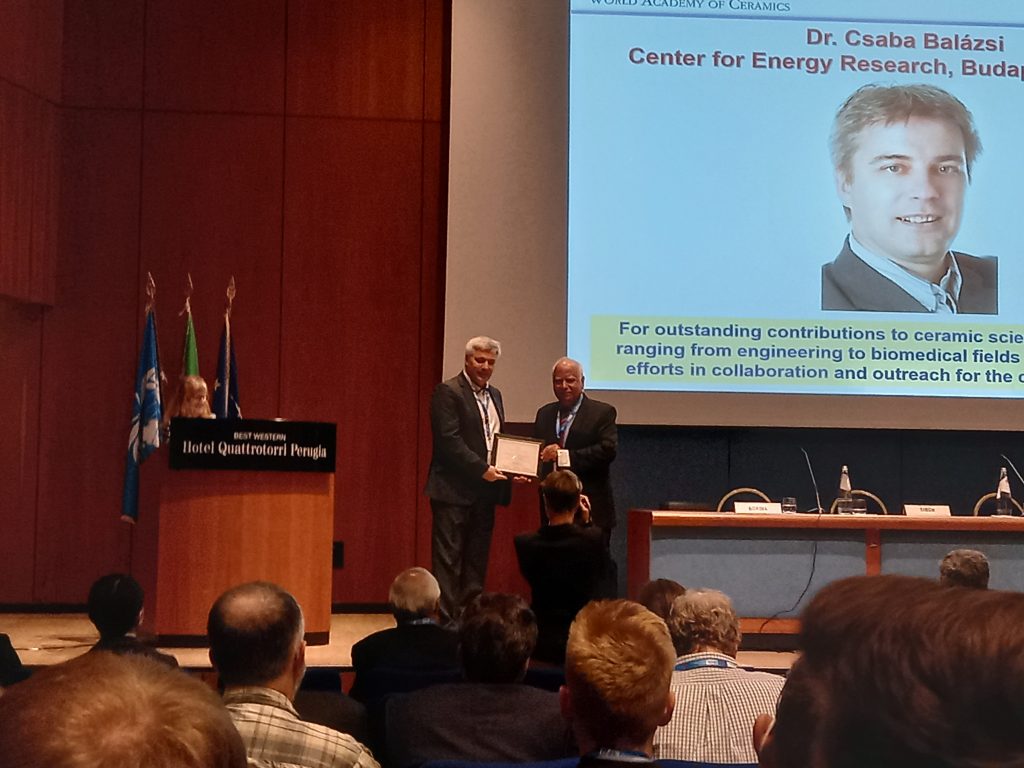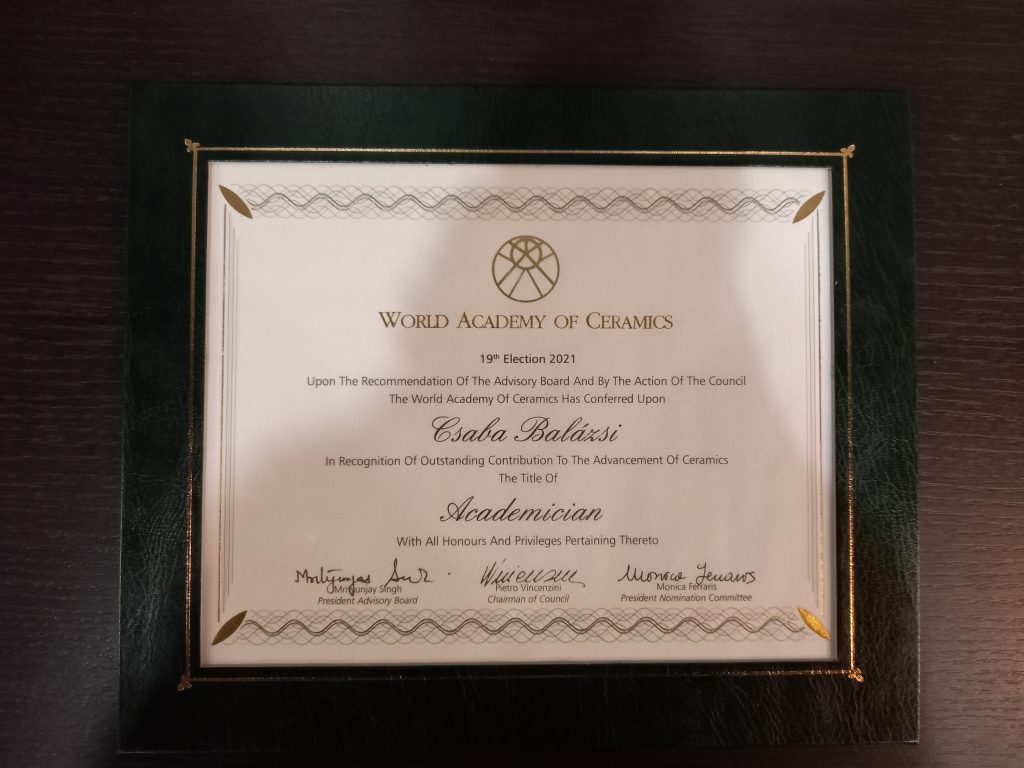 The World Academy of Ceramics (WAC) was founded in 1987. It constitutes a centre for the International Community directed towards promoting progress in the field of ceramics and fostering a better understanding of the social impact and cultural interactions of ceramics science, technology, history and art.
Academicians of WAC are individuals who have made an international noteworthy contribution to the advancement of ceramics. The appointment as an Academician is merely honorary and rewards the personal merits in the field.
Professional Membership in WAC is limited in number. Rigorous evaluation procedures are aimed at guaranteeing top quality, clearness and democracy.
Source: http://waceramics.org/namesnews.shtml, Photos: Katalin Balázsi