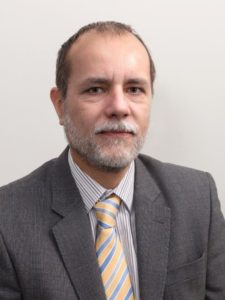 Head of Department
Sándor Zoletnik
Tel: (36 1) 3922753
e-mail: zoletnik.sandor@ek-cer.hu
The research area of the department is the advancement of controlled fusion energy production: develops and builds plasma diagnostic and technology systems, performs and evaluates measurements on the world's largest fusion experiments. Due to the technical-related activities, the staff is composed of physicists and engineers and can perform research and development tasks from physics modeling to engineering design and construction.
The major activities are the following:
Cryogenic pellet production, acceleration and interaction with the plasma. The laboratory operates the Shattered Pellet Injector (SPI) test laboratory for the ITER experiment where SPI technology is developed for ITER. Measurements are performed on pellet-plasma interaction on Wendelstein 7-X, ASDEX Upgrade and TJ-II.
Plasma diagnostics using video cameras and Beam Emission Spectroscopy. The laboratory has original technology for real-time video camera system, alkali beam injectors and observation systems. These are used on large international fusion experiments (Wendelstein 7-X, JET, MAST Upgrade, ASDEX Upgrade, EAST, KSTAR, JT-60SA) to study various plasma phenomena.
Design of the Demo Oriented Early Neutron Source (DONES). The laboratory develops elements of the test cell, lithium loop and performs system engineering work.
Conceptual design of the European fusion DEMO reactor: engineering analysis for remote handling of large components, development of optical diagnostics and cryogenic pellet injection technology.
Modelling activities for beam-plasma interaction, fast particles in fusion plasmas, cryogenics pellet formation
3D printing of fusion device models, technology components. In collaboration with ITER the department developed a 3D printable model of the ITER device.
Based on Beam Emission Spectroscopy technology the department is developing a 35 keV proton source as the input beam to accelerator driven compact neutron generators.
Our publications:
https://m2.mtmt.hu/gui2/?type=institutes&mode=browse&sel=institutes13923
https://m2.mtmt.hu/gui2/?type=institutes&mode=browse&sel=institutes21824
More information on Hungarian fusion research can be found at magfuzio.hu.
The colleagues of the department
Sándor Zoletnik – Head of department
Erik Walcz – Deputy Head of Department, Development Engineer
Gábor Anda – Senior research fellow
Örs Asztalos – Research fellow
Péter Balázs – Student
Gergely Bartók – Technician
Sándor Bató – Technician
Gábor Bodnár – Development Engineer
Attila Buzás – Ph.D. student
Gábor Cseh – Research fellow
László Richárd Csiszár – Development Engineer
Dániel Dunai – Senior research fellow
Sándor Hegedűs – Junior research fellow
Imre Katona – Development Engineer
Lajos Gábor Kocsis – Senior research fellow
Balázs Leskó – Development Engineer
Bence Tamás Longauer – Development Engineer
Marcell Málics – Development Engineer
Domonkos Ferenc Nagy – Development Engineer
Réka Nagy – Project Manager
Soma Olasz – Ph.D. student
Dénes Zoltán Oravecz – Development Engineer
Gergő Pokol – Senior research fellow (part time)
László Poszovecz – Development Engineer
Prechel Dorka – Assistant
Dániel Imre Réfy – Research fellow
Tamás Szabolics – Development Engineer
Tamás Zoltán Szepesi – Senior research fellow
Balázs Tál – Research fellow
Márton Vavrik – Student
Miklós Vécsei – Research fellow
András Zsákai – Development Engineer